Anime Evolution will occur at the Nikkei National Heritage and Cultural Centre. Their address is 6688 Southoaks Crescent in Burnaby, B.C.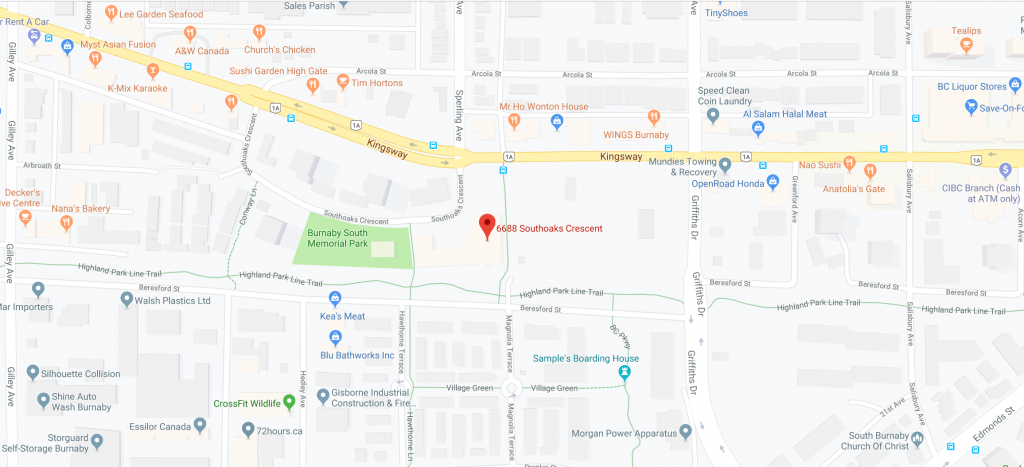 By Transit
If you are coming via bus, the closest stop to get off, both westbound and eastbound, is at Kingsway and Sperling Ave. The 119 Edmonds Station / Metrotown bus comes at the stop every 15-20 minutes. You can check the times of departure from Edmonds Skytrain station via Translink by clicking here.

By Skytrain
The closest station that you can get off to arrive at the Nikkei Centre will be Edmonds Station. You can either take the 119 Metrotown bus (Bay 3) and arrive at the bus stop within 5-7 minutes, or you can walk to the centre within 15 minutes by going north on Griffiths Way and turning left on Kingsway.